Clow property in Naperville sold for $5.6 million – Daily Herald – 5/16/2018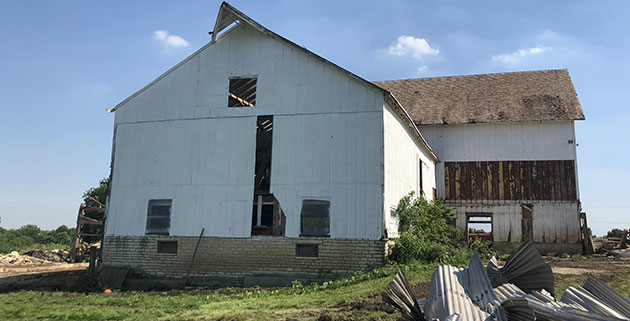 Clow property in Naperville sold for $5.6 million – Daily Herald – 5/16/2018
Inland Real Estate Commercial Brokerage Inc. announced the sale and closing of the Clow family property at 103rd and Book Road in Naperville for $5.6 million.
The buyer was Nick Stanitz, president of Oak Hill Builders & Developers Inc., a local builder, and developer with more than 30 years of experience. Stanitz plans to develop the property into 60 single-family homes while honoring the Clow family name and maintaining the positive relationships in the River Run and Clow Creek neighborhoods.
Paul Montes and Eric Spiess, senior vice presidents of Inland Commercial Brokerage in Oak Brook, facilitated the transaction.
Stanitz said he plans to include all local Naperville contractors, engineers, planners, design teams, suppliers and traders in the upscale project.
"We are pleased to close on this transaction as the property is one of the last pieces of undeveloped land in south Naperville," Montes said.
Robert Clow, one of the original Will County settlers, bought the property in 1844 for $1.25 an acre and the farm was operating as a dairy farm as recently as five years ago
https://www.oakhillbuilders.com/wp-content/uploads/2018/05/naperville-clow-farm-development.jpg
450
630
MGw3bd3v
https://www.oakhillbuilders.com/wp-content/uploads/2019/07/oak-hill-builders-naperville.jpg
MGw3bd3v
2018-05-18 16:49:08
2019-06-21 19:26:21
Clow property in Naperville sold for $5.6 million – Daily Herald – 5/16/2018